Posts

163

Joined

Last visited
About revkhbostic
Helpful Information
Title, Name/Nickname
Gender
Marital Status
Location
Friendly Details
Interests

alternative and integrative health,movies,classic rock

Pets / Animals
Grateful For

Thanks for everything God

Doctrine /Affiliation
revkhbostic's Achievements
Honorable Friend (6/17)
My Personal Page
 www,keenanbostic@gmail.com 
I also received the Honorary Doctor of Divinity at the same year of ordination.
My AASc was from Oakland Community College,/Auburn Hills campus,which was set up by Oakland University/part of University of Michigan.My AASc was Mental Health Social Work,So Oakland University said they could accept all my credits,just like going to their U at a reduced price...
Automatic Social Work Technician rating came with the Allied Health Degree,para professional in nature.A para professional therapist that could work under supervision of Doctors,psychologists,Masters & Doctorates of Social Work.
Back in 1980,I worked the S Florida State Hospital as a Unit Treatment  & Rehab Specialist.I took Nursing Inservice classes under a RN,& then took the very same test RN s &LPNs take to get their State Nursing license ,passed with a 93% .I just recieved a Medication Administration Certificate,good for any State facility,but couldn t use it in private hospitals,they have a strong lobby....
In a humble Single wide 12x48 prefab , on a 1 acre homestead,3 miles out of town,for the past 27 years here,,60something.
Updated to ATT bundle last month.On the fixed income SSec pension,sole means of support,with my cats.
Did about 4 million dollars of 4 leaf clovers/it all went to the charities,none came my way out of the money raised,but I did put 400 000 im my extended families names so they could use the tax deductions...,& alternately a Talisman set as a Charity Fundraiser,coupled to a dozen health & longlife resource pages/mostly for the Red Cross ,apx 550 grand of property in kind to the Charlotte ,NC /ABC News for their charity fundraising efforts,also other institutions...1/2 a million to various institutions in the Detroit area,my college,State Hospitals ,regular hospitals,a retardation institution that put them out for  consignment sales/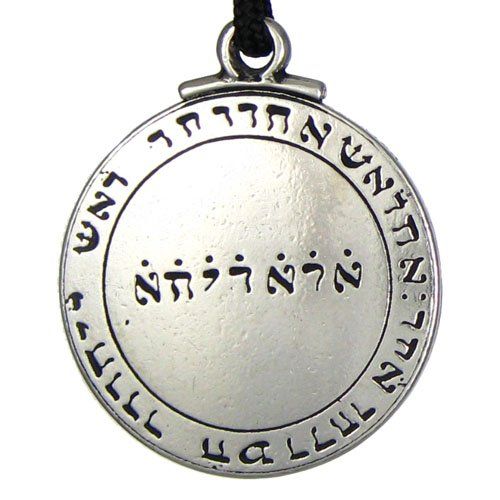 out of regular hospitals,& anywhere they would sell them for the faciility...various other charitable efforts.I think I sent 5 grand to the S Fl State Hospital for their unemployment fund ,for ex employees...
Also to diverse employment offices with my applications as volunteer work worth x amount of dollars,St of Mich ,St of FL,St of NC,etc.These are places where people with my degree generally find employment.
I sent 5 grand to the ULCh hq in modesto as well.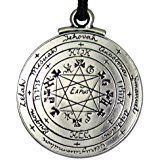 My Health & Longlife Resource pages are full of Nostrums I have picked up along my lifespan,things you can use for selfhelp ,available thru healthfood store type outlets,/O.T.C.items...The Life Extension Foundation said 80 % of the rest of the world use stuff out of health food stores as mainline medicine. See lef.com for the Life Extension Foundation,I ve been a member off & on for 18 yrs.Apx 85 bucks a yr in the USA,based out of Hollywood FL,which is next toMIAMI, & Fort Lauderdale FL.A non profit & one of my best resources...
Here,I have to say,my dads family started a Trading post way back in 1700 .After that,they stayed in the Country General Store business for the next 265 yrs,in The Foothills.They always carried OTC/over the counter items,& the health food store items are extenions of this.I put 1/2 a million in 4 leaf clovers in my extended familie s name to the red cross,as well as doing Apx 4 million in stock with my health & long life resource pages as a charity fundraiser.After a while,I did a aprox 20 pg taliman set with the health & longlife resource page set as a alternate to the 4 leaf clover sales as a fundraiser for charity.I got satisfaction of being able to help...I want to add the LEF.com said 80% of the rest of the world use stuff obtained grom health food store type outlets are used as mainstream medicine around the world,especially the 3 rd world countries....
Some police would like to say the OTC items are all heroin ,so they can go mad dog on the public,like a herd dog that turns on the flock.Im getting victimized for my charity work,with my specialties ...I don t sell OTC items,I do use them personally for my health care regImin,besides a walk a day
.They/The plainclothes & their minions have even turned to burglarizing my home on a regular basis while they do their victimization& run organized crime/human sex trafficing out of the neighborhood for their plainclothes work at home routines,& putting it in my name,Im told. ,I ve been robbed  the tune of apx 6 grand of my private property,besides my cars getting victimized the whole time I have lived here,probably from them putting bordellos in my name, ,this is ongoing,Slumming it in a mfg home subdivision,thats what the plainclothes are doing with the public tax dollar.This is my personal truth that I would take a voice stress analysis,& say this.